Cultivate Festival: New Writing at the Coliseum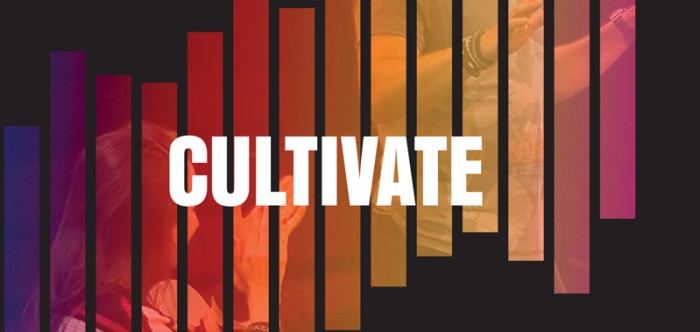 Day three of Cultivate Festival is a must for writers and new writing fans. Members of our Scripts and Scribbles groups, ADP and local actors will be presenting work from Greater Manchester's upcoming talent.
This term, the Coliseum's Scribbles writing group have been working with Amie George (writer and Co-Artistic Director of Rogue Bones) to develop work for performance. Using existing pieces and creating new work, writers have had the opportunity for professional mentoring and development. Members of the Scripts play reading group will be performing alongside a team of professional actors to bring this new work to life.
This performance is in collaboration with ADP, founders of Scripts Aloud and the team behind A Taste of Home, Finding Alice and What the Dickens? at the Coliseum.
Join us for the script in hand preview at 2:30-3:30pm on Wednesday 27 June, featuring extracts from:
The Sound of Silence by Dennis Rogerson
Home by Alex Keelan
Bad Company by Tom Mackintosh
Learning me by Heart by Shaun Hennessy
In Stitches by Anne-Marie Draycott & Charity Trimm
Wildebeest and Zebras by Paula Henstock
Following the performance 4:00-5:30pm will be the New Writing Panel of professional playwrights, whose work has been performed at the Coliseum. This is the perfect opportunity to find out about new writing, processes, techniques and how work gets made.
It's only £5 to book onto both events but capacity is limited so booking in advance is advisable. Click here to learn more and book
The Scripts and Scribbles terms will begin again in September, keep an eye on our website for more details of how to get involved.
Cultivate Festival what's on:
Thursday 28 June
5.30 – 8pm: Common Ground Discussion: Career Progression as a Working-Class Artist in Oldham
Friday 29 June
10.30 – 11.30am: Breakfast Mixer
11am – 1pm: Introduction to Producing with Art with Heart
11.30am – 1pm: Blogging & Content Workshop with Kristy Stott (Creative Tourist)
2pm – 3.30pm Introduction to Small Scale Touring with Art With Heart
Saturday 30 June
£5 Discount to 7.30pm performance of Bread & Roses for all Cultivate participants.