Coliseum Productions up for Awards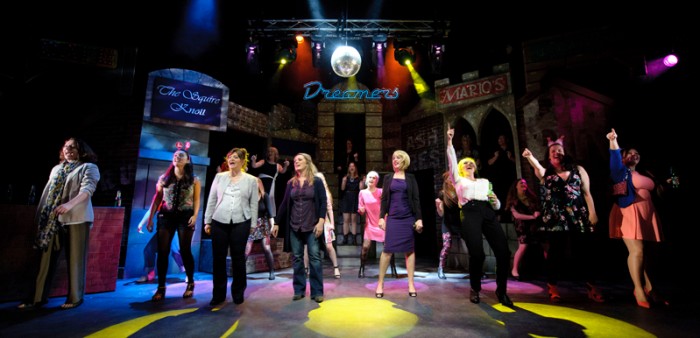 Educating Rita, Dreamers and Boeing Boeing have all been nominated for Manchester Theatre Awards. Nominations were announced this morning, with the winners to be named at a glitzy ceremony at HOME in Manchester on Friday 4 March.
We'll be there and we'll be on the edge of our seats.
Educating Rita is nominated for Best Production.
We absolutely loved Educating Rita. The wonderful Iqbal Khan (a frequent director at the Royal Shakespeare Company) came back to the Coliseum, where he also had his first professional directing job, to direct Willy Russell's world-famous comedy featuring Scarlett Brookes and Steven Elliot.
We opened Educating Rita on 15th October running through until Halloween. The Theatre Awards reviewer called it "A first-rate production"  and the Oldham Evening Chronicle described it as "two beautifully cast, non-starry performers, a terrific set and a director who – whether by accident or design – has found the chemistry between the actors and pushed it to the hilt".
Scarlett Brookes is nominated for Best Actress in a Leading Role for her performance as Rita in Educating Rita.
The praise was unanimous for Scarlett Brookes and her brilliant performances throughout the run – not to mention her Liverpudlian accent, which was spot-on. Scarlett is a rising star who graduated from theatre school in 2012 and already had three Royal Shakespeare Company credits to her name before she arrived in Oldham.
Manchester Theatre Awards said her's was "the best performance of Rita I've seen in a long time."
Dreamers is nominated for Best Ensemble

Dreamers was a smash-hit at the Coliseum in June and July. It was a brand-new musical with a '90s indie soundtrack written by Cathy Crabb and Lindsay Williams about the infamous former Oldham nightclub – sticky carpets, scary bouncer and all.
Directed by our very own Kevin Shaw, Dreamers featured a brilliant all-female cast including Sally Carman (a regular in Shameless and Prisoners' Wives); Rachael Austin, who played Sophie Lancaster opposite Julie Hesmondhalgh in Black Roses: The Killing of Sophie Lancaster; Olivier Award nominee Rachel Leskovac who has been seen regularly on television screens in Happy Valley and Coronation Street and pantomime favourite Justine Elizabeth Bailey (Colin Goose in Mother Goose). We also had a brilliant community choir with fifteen women from the local area.   
The Guardian reviewer gave it four stars and the Manchester Theatre Awards critic called it "a show that's positively bursting with energy and heart".
Ben Porter is nominated for Best Actor in a Supporting Role for his performance as Robert in Boeing Boeing
Boeing Boeing is a classic French farce and we presented it, directed by one of our favourites, Robin Herford, in May. Ben Porter was hilarious as playboy Bernard's nervous friend, who unwittingly gets involved in a situation involving not one, not two, but three air-stewardess fiancées. His arms were flailing, his expressions were priceless and his character's development into a much more confident man was definitely on point.
The Public reviews said: "Porter has a natural flare for physical comedy and arguably works the hardest of all the cast members by appearing in almost every scene."   
Part of the national touring Alchemy Festival in May, Nirbhaya, is nominated for Best New Play.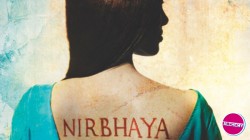 Nirbhaya looked at the women whose lives have been shattered by gender-based violence. It married real-life testimonies with a dramatized recreation of the brutal gang-rape in Delhi in 2012.   
The Oldham Evening Chronicle reviewer said "Nirbhaya is not an easy watch, nor should it be. Prepare to be shocked, horrified, and bring plenty of tissues."
Congratulations also to Fine Time Fontayne
Our beloved pantomime dame and co-writer of our annual Christmas extravaganza, Fine Time Fontayne, has been nominated for Best Actor in a Visiting Production for his performance in the tour of King Lear by Northern Broadsides.     
You can see the full list of nominations on the Manchester Theatre Awards website here.
For now, we're off to put the Champaign on ice.