Coliseum presents theatre upskilling festival: Cultivate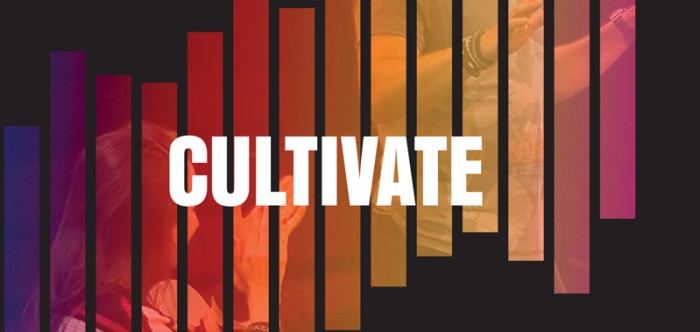 From Monday 25 – Saturday 30 June, Oldham Coliseum Theatre presents Cultivate, an unmissable opportunity for anyone interested in working in any of the many areas of theatre. The week-long festival of theatre upskilling is jam-packed with open auditions, workshops, talks and socials.
The Coliseum is committed to supporting and developing emerging artists across the region and beyond, broadening the work presented to audiences and enriching the Greater Manchester theatre scene. Oldham's historic theatre is the last remaining professional theatre in the town and one of only a handful of professional producing theatre's in the region.  
Cultivate will open the theatre to all those looking to learn or develop their skills in theatre- related activity. With sessions led by colleagues across the industry, highlights of the festival include: open auditions with a panel of professional directors and casting directors; a discussion for artists based in Oldham and the surrounding areas on career progression as a working-class artist; voice specific workshops; acting workshops; producing workshops; and blogging and content workshops. 
Chris Lawson, Associate Director of Oldham Coliseum Theatre, commented: "I believe that there is a demand for affordable and accessible training opportunities and we're proud to contribute towards meeting that demand. This is an opportunity to start a dialogue with artists at what might be the start of their next journey; Cultivate is a celebration of all elements of theatre including making, critiquing and its use as a learning tool."
Workshop and discussion practitioners include: Manny Crooks (vocal coach and singing teacher); James Baker (Director of the phenomenally successful Parade at Hope Mill Theatre); Common Ground; Chris Honer (former Artistic Director of Manchester's Library Theatre Company); Art With Heart; Kristy Stott (Theatre Editor of Creative Tourist and Editor of Upstaged Manchester); Claire Bleasdale (Freelance Casting Director); Joanne Moss (Coronation Street Casting); The Coliseum's Artistic and Associate Directors, Kevin Shaw and Chris Lawson; and the Coliseum's Learning & Engagement Team.
All Cultivate participants will also receive a £5 discount on tickets for the performance of the Coliseum's new play with songs, Bread & Roses, on Saturday 30 June at 7.30pm.
Some Cultivate activities are free, but all sessions must be booked in advance.
For more information on Cultivate and to book sessions click here.