Coliseum in the Community: Deputy Wardrobe Supervisor Janet Weston on The Scrubs Hub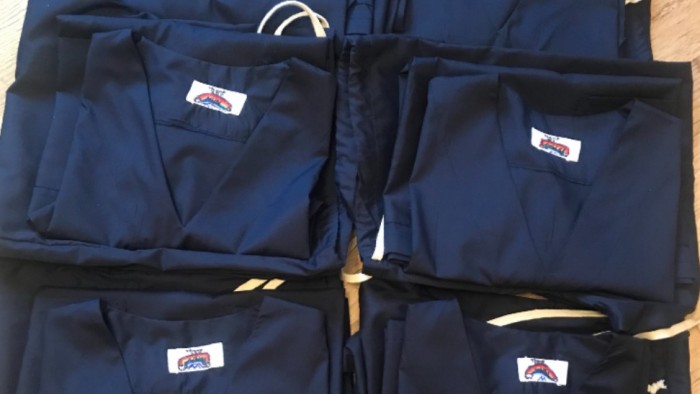 Coliseum Deputy Wardrobe Supervisor Janet Weston is putting her skills to good use as a volunteer for The Scrubs Hub Bury, Oldham and Rochdale.
Janet saw a post about The Scrubs Hub on her local Facebook page and wanted to help. She sews in the mornings and evenings around running home school for her children. Her daughter Bronwyn has also gotten involved, handmaking labels for the scrubs with a rainbow and the words 'Thank You NHS'.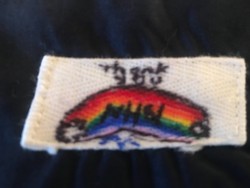 The Scrubs Hub Bury, Oldham and Rochdale are a network of volunteer seamstresses who are making scrubs for local hospitals and community health workers. The group are part of a national initiative, For the Love of Scrubs.
Janet said: "It's a really well organised group, run by Maxine Grimshaw and Zoe Sutcliffe. They're fundraising money for the fabric, co-ordinating requests from NHS staff and sending out fabric and patterns to volunteers. There are two pickup/collection days each week and a driver brings you a pack with everything you need in. Most of the drivers are volunteers from Brass Knuckle Riders.
"More people are joining each week and so far over 500 sets have been completed so every little helps. Some people are cutting now which helps us get more sets made faster.
"I know that not everyone sews, but people can still support our efforts by sharing the fundraising page, many groups are making scrubs from old bedding and other materials but our focus is to provide new garments in the appropriate fabric so people can be easily identified within the clinical setting."
To donate to The Scrubs Hub Bury, Oldham and Rochdale click here 
Learn more about The Scrubs Hub Bury, Oldham and Rochdale here
Janet added: "I love to sew and this gives me a reason to do it but I also hope to be back making Pantomime costumes soon!"
(Pictured: Some of the scrubs Janet and Bronwyn have made)