Close the Coalhouse Door: A Family's Tale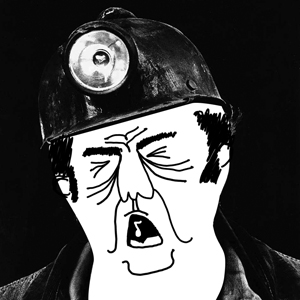 We're coming to the end of week two of rehearsals for Close the Coalhouse Door and moving into the third and final week, or tech week, where we pull everything together on stage ready for opening night. Working on this show we have the same team who gave you our other recent ensemble musical productions, Chicago and Blonde Bombshells of 1943, with the latter of course having been written by Alan Plater who is also responsible for Close the Coalhouse Door.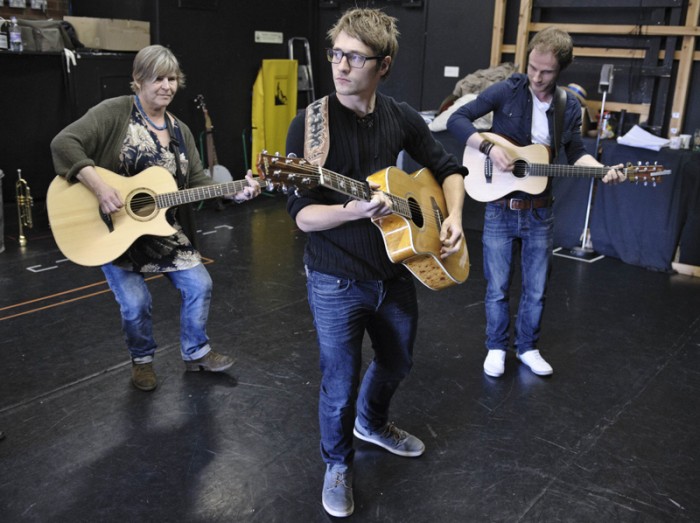 While Plater may have penned the play it is actually based on stories by author Sid Chaplin whose writing mostly concentrated on his native north east. The play also focuses heavily on relationships between fathers and sons, which seems fitting given that this coming Sunday is Father's Day. Sid's son Michael, himself a successful screenwriter, spoke to the Coliseum when it was agreed that the theatre would be staging Close the Coalhouse Door.
"My father was an inspiring man, who made quite a journey from pit lad to well, man of letters, accomplished in many forms of writing. He was also a very busy chap, who throughout my childhood held down a day job while writing novels and journalism in the evenings and at weekends. So in a way he was sometimes rather a remote figure – he was simply not around in the way other dads were. Despite this we both treasured our times together: going to the pictures every Friday, for walks around Newcastle on Sunday mornings (sometimes to the Victorian cemetery nearby where he collected names for the characters in his books). I guess I absorbed a lot from him by osmosis and and eventually I followed the same trade. I still miss him very much, and the conversations we could have had, but of course he's still there in his writing…" said Michael.
Pick up a copy of our Close the Coalhouse Door programme when you're watching the show to read an exclusive interview with Michael Chaplin regarding his father's illustrious career.
Close the Coalhouse Door centers on the turbulent times of the coalmining industry and the miners' frustrations and strikes told through the stories of one Newcastle family, and at the heart of the show is music. The traditional workers anthems of the north coupled with the witty dialogue make for an uplifting, funny and touching show.