Christmas & the New Year at Oldham Coliseum Theatre
We're well into the panto season now with our fantastic Jack and the Beanstalk cast enjoying themselves on stage twice daily and judging by the volume levels in our auditorium so are the audiences. One of the good things about having a long run, as we do for panto, is that it allows the cast to really make the roles their own as they are continuously improving the dynamic of the group on stage and off.
Part of the magic of putting on a pantomime is that the shows are always fun and as a result it's impossible to grow tired of the show even though we have a total of close to 80 performances. Plus the enthusiasm of the audience is a continuous source of satisfaction. Bear in mind though that tickets are getting increasingly harder to come by, our pantomimes are always met with incredibly high demand – you can buy your panto tickets here.
While thoughts within the Coliseum may still be tremendously panto-centric, January also sees a raft of superb one-night events. A ticket to a great night out might just make a great Christmas present too.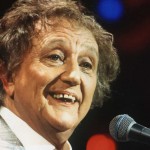 On January 11 British comedy legend Ken Dodd returns to the Coliseum after last year's hugely popular show – get your tickets fast as this show is looking to be a sellout once again.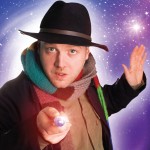 January 16 sees comedian and Dr Who Über-fan Toby Hadoke present his one man show – My Stepson Stole My Sonic Screwdriver. Toby was recently gearing up for this show by talking to Graham Norton live from inside the TARDIS following Dr Who's 50th anniversary.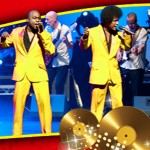 Following that we have the return of the fantastic Motown's Greatest Hits on 17 January. This 100% live show is back by popular demand with tickets flying out once again.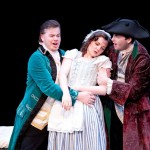 Elsewhere, on Saturday 18 January we have an energetic production of Mozart's classic, The Marriage Of Figaro – one not to be missed by opera fans or indeed those who are curious about opera.
Finally I'm also delighted to reveal a couple of events slightly before our official Spring/Summer season announcement. "One of the great British voices" Elkie Brooks will be performing in our intimate theatre on 27 February whilst on 12 April one of Folk's finest voices – Kate Rusby – will be with us.
All of these one-off events are available to book now through our box office (0161 624 2829) or on our website's What's On page.
See you at the theatre,
Kevin Shaw.
Chief Executive and Artistic Director