Chorus members wanted for Bread & Roses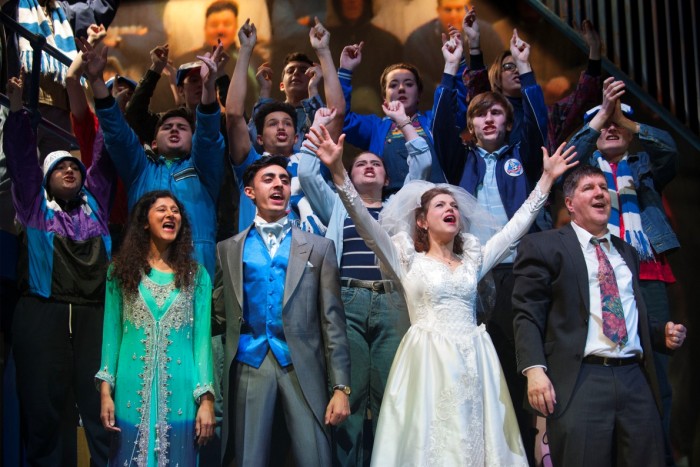 Oldham Coliseum Theatre is looking for an enthusiastic chorus to take part in our upcoming musical Bread & Roses. We need your help to bring to life an exciting new musical stuffed full of songs, laughs and drama telling the real life story of a huge mill-workers strike in USA in 1912. If you like to sing and would like the opportunity to take part in a main stage production, we want to hear from you.
Written by Ian Kershaw (award winning television and theatre writer) Bread & Roses features a mix of real and imagined characters. The story of Lucy-Rose Atkins as she navigates the strike, facing love, loss, lies and deceit, using her quick wit, impassioned heart and fierce intelligence to undertake a journey from unskilled worker to impassioned leader.
On Tuesday 8 May, we're holding an open audition session. Please arrive at 6pm to register for a workshop at 6:30-8:30pm with Musical Director, Howard Gray, Amanda Huxtable, Director and Artistic Director Kevin Shaw.
We're looking for male and female singers to play members of the Salvation Army choir and mill workers alongside our cast of professional actors. Those interested will need to attend rehearsals and be available for some or all of the performances.
This is a fantastic opportunity for anyone who has ever fancied treading the boards of the Coliseum's stage to become a part of the town's theatrical history. Recent Coliseum productions involving members of the local community include: Meat Pie, Sausage Roll's football fans, Kiss Me Quickstep's dance chorus, the annual pantomime chorus and the community chorus of Oldham women in 2015's smash-hit musical, Dreamers.
Rehearsals will be the week commencing:  Monday 28 May, Monday 4 June, Monday 11 June, and Monday 18 June.
Performances
Friday 22 June
7:30pm
Saturday 23 June
7:30 pm
Tuesday 26 June
7:30 pm
Wednesday 27 June
2:30pm & 7:30pm
Thursday 28 June
7:30pm
Friday 29 June
7:30pm
Saturday 30 June
2:30pm & 7:30pm
Tuesday 3 July
7:30pm
Wednesday 4 July
2:30pm

7:30pm

Thursday 5 July
7:30pm
Friday 6 July
7:30pm
Saturday 7 July
7:30pm
Further information
Please note you must be over 18 to be a part of the chorus.
There's no information to send in advance, just turn up on the day. If you have any questions, feel free to get in touch with Rose Sergent, Admin Officer – rosesergent@coliseum.org.uk / 0161 785 7007.