August 2018 Newsletter
As we continue to enjoy the summer heatwave, this month we're taking a closer look at some of the events and activities coming up in the Autumn-Winter season.
We also have a review of TheatreLab's summer performance, Extracts from The Crucible and exciting news about this year's pantomime.
Read all about it – plus even more updates on what's going on behind the scenes here at the Coliseum – below.
See you in the stalls,
Kevin Shaw
Chief Executive & Artistic Director.
---
Coming up: Main House Takeover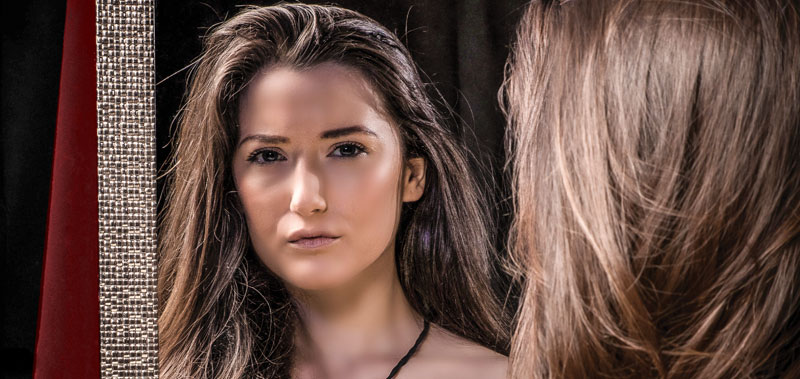 This September the Coliseum's historic Main Stage will host some of the exciting new talent from Greater Manchester's vibrant Fringe Theatre scene.
Running alongside our Main Stage programme, the Coliseum's Studio programme has grown from strength to strength over recent years. The Main House Takeover offers a taste of what our audiences can expect from the flexible 170-seat Studio Theatre that we'll have in the new Coliseum on Union Street in 2020.
From Monday 24 – Friday 28 September the Main Stage will host Play With Fire Productions' new play, The Effect (Tuesday 25 – Thursday 27 September), our Pick of the Greater Manchester Fringe Festival (Friday 28 September, Double Bill) and winner of Best New Play at this year's Manchester Theatre Awards, Rosie Fleeshman's Narcissist in the Mirror (Friday 28 September, Double Bill).
We spoke to Rosie about Narcissist in the Mirror and creating new work:
How did you get into Spoken Word?
I fell across spoken word accidentally online and was instantly taken with it. I'd never written anything before but I loved the musicality and rhythm of spoken word and it felt really natural to write like that. I started to go to poetry nights in the city; there are some great nights to choose from in Manchester.
What inspired you to write Narcissist in the Mirror?
I suppose it came out of frustration. I was frustrated with how my life was going and I noticed that I wasn't alone. I spoke to a lot of people my age and there was so many of us who all felt disappointed with themselves and the world. I wanted to create a character that could articulate what life is like as a millennial, the good and the bad.  I'm constantly told how awful my generation is by the media, but Narc encourages people to question this. I wanted to write a play about a millennial, that all generations could relate to.
How does it feel to perform your own work?
It's exceptionally liberating. As an actress you constantly speak other people's words (when you're employed that is) so to have the chance to say things that you've written to a room full of people, that's really exciting.
What is the difference between performing a one-woman show and performing as part of a cast?
There's more pressure in one way, because there's no one to save you. If you mess up or find yourself lost no one can jump in and get you out, or feed you a line or prompt you if you've forgotten something. Equally you know that as long as you don't mess up everything should be okay. There's less that can go wrong when there's just one person. As an actor I always panic about remembering my entrances and exits, but I don't leave the stage during Narcissist; it's wonderful, I never have to worry about which side to come on! Doing a solo show is a great experience, you get to play as much as you want whilst you're up there, you're not going to affect anyone else if you do things differently night by night.
How did it feel to win Best New Play at the Manchester Theatre Awards?
I was overwhelmed. This is my first play and so having it recognised by the MTA's was amazing. There were some brilliant plays up for the award and I was completely shocked when I won. I think it's great that the Manchester Theatre Awards recognises fringe theatre. Manchester is home to so many talented people and the fringe scene is constantly offering quality shows for people to see.
You're taking the show to the Edinburgh Fringe this summer, what are you most looking forward to about your run?
I get to do the shows twenty six times in a month. I've not yet had a long run of Narcissist, so I can't wait to be getting up and doing it every day. Even though I know the play so well, I'm sure in that time they'll be so much more to discover. I'm also going to watch as much as I can, I want to soak in all that theatre and meet other people who are making their own work.
How does it feel to be taking over the Coliseum's Main Stage?
The Main Stage is a beautiful space. My dad has been taking me to see shows here since I was a kid so it will be really special to get to perform Narcissist on the Main Stage for a night. I'm looking forward to seeing what the wonderful people of Oldham make of it.
Do you have any advice for people thinking about creating their own work?
Do it! If you want to be an artist then make art. For too long I sat and waited for the phone to ring, I didn't think there was another way, but there is. Creating your own work can be so rewarding. Challenge yourself too. You set your own standards, so keep raising the bar and always strive to improve. Oh and be brave! It's not always easy putting yourself out there, but the worst possible outcome is that you fail. And if you do, just try again.
Narcissist in the Mirror comes to the Coliseum on Friday 28 September in a Double Bill with the Coliseum's Pick of the Fringe. Click here to learn more and book tickets.
---
Coming up: Dishoom!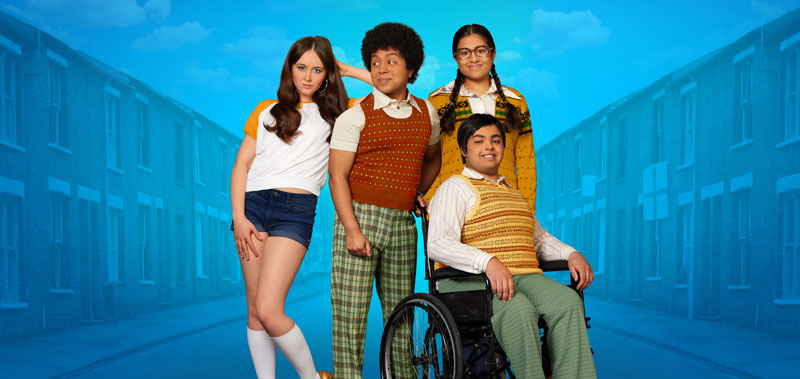 Our first Coliseum production this Autumn/Winter is Dishoom!, a brand new co-production with Rifco Theatre Company and Watford Palace Theatre. It's directed by Pravesh Kumar, who has previously directed Happy Birthday Sunita and Britain's Got Bhangra at the Coliseum.
Dishoom! is set in Britain in 1978 and tells the story of Simon who is 15 and trying to find his place in the world. It's a relatable and uplifting comedy and the music is guaranteed to be amazing. Here are just a few more reasons you should book your tickets as soon as possible…
It's a story about friendship
Simon is a typical British teenager, he often feels like an outsider and is struggling to find his place in the world. His parents believe he won't be able to live independently because of his disability but he knows he can, he just needs the chance to do it. Everything changes when his cousin Baljit arrives. Baljiit introduces him to the famous Bollywood film, Sholay (1975) and they both find the courage to change their lives. Together they face adversity and discover that amazing things can happen when people support each other.
It's written by Gurpreet Kaur Bhatti
Gurpreet Kaur Bhatti is an award winning British Sikh Playwright who has written extensively for stage, screen and radio. Her work is renowned for being bold and exciting. Her first play Besharam (Shameless) broke box office records at Soho Theatre and Birmingham Rep. Behzti won the Susan Smith Blackburn Prize, the play was then translated into French and did sell-out tours in France and Belgium. Behud (Beyond Belief) was co-produced by Soho Theatre and Belgrade Theatre, Coventry  and was shortlisted for the John Whiting Award. Khandan had a sell-out run at the Birmingham Rep before transferring to the Royal Court.
This will be Bilal Khan's professional acting debut
Bilal Khan will be playing the leading role of Simon, a disabled young person about to leave school.
In Bilal's own words: "I can't wait to start my first professional acting journey with this leading British Asian theatre company. Pravesh and the team have been really supportive throughout this opportunity from assistance with my touring needs to professional development workshops. I am honoured to be involved with this brilliant piece of new writing."
Dishoom!  is a comdy jam packed with music and glorious '70s nostalgia. It's not to be missed. Dishoom! runs at the Coliseum from Tuesday 2 – Saturday 13 October. Click here to learn more and book tickets.
---
Extracts from The Crucible review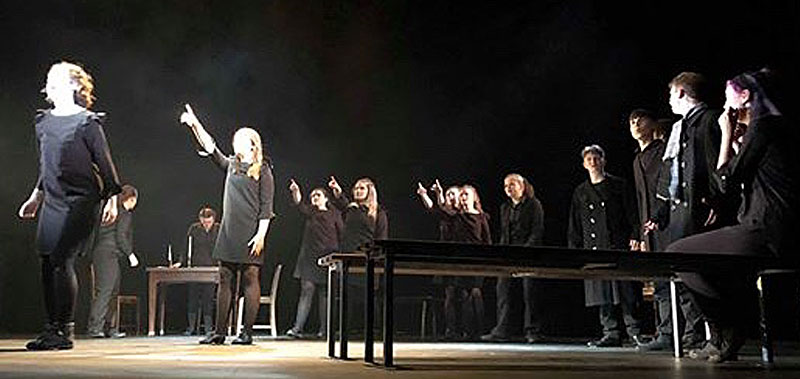 On Saturday 21 July the Coliseum's youth theatre group, TheatreLab, performed Extracts from The Crucible, Arthur Miller's chilling tale of the Salem Witch Trials, on the Coliseum's Main Stage.
Ryan Roberts, a former Teaching Theatre Pathways participant, playwright for next year's Secondary Education Partnership Scheme and soon to be a Coliseum Youth Board Rep, came along to review:
"As I entered the auditorium I was greeted with smooth music which fitted the atmospheric tone of the play. On stage was a bench for the cast to use. It was an old bed which stayed in my thoughts even after the show had ended. It looked spooky and for some reason, it reminded me of the film The Exorcist. The majority of the characters were dressed in all black. It fitted the aspect of the supernatural but it also enhanced the drama of the scenes. One girl, however, wore a white dressing gown with red to symbolise blood on it.
I loved the introduction to Extracts from The Crucible; it must have been at least five minutes before we had our first line. However, I didn't mind that at all. The lighting and loud music matched the actions of the actors on the stage. There was a funny moment with a loud sound effect bang which I didn't see coming, and as the majority of people jumped out of their skin, it's safe to say none of the audience did either.
The acting by the TheatreLAB was very impressive and believable. The way they took the characters and made them their own, considering the actors are aged 13-21, was brilliant to see. What made this even more remarkable was how demanding the roles and the play are. Watching these young actors left me safe in the knowledge that the drama industry is in good hands. So, if you're a part of TheatreLAB and you're reading this – GOOD JOB! Continue to do what you're doing, you're doing fantastic."
TheatreLab is a youth theatre group for 13-21 year olds who meet on Tuesday evenings at the Coliseum to explore different forms of theatre. Sessions take place from 6-8pm and cost £3 or pay what you can.
If you'd like to learn more about TheatreLab contact the Coliseum's Learning and Engagement team at LED@coliseum.org.uk
---
Coming up: Withering Looks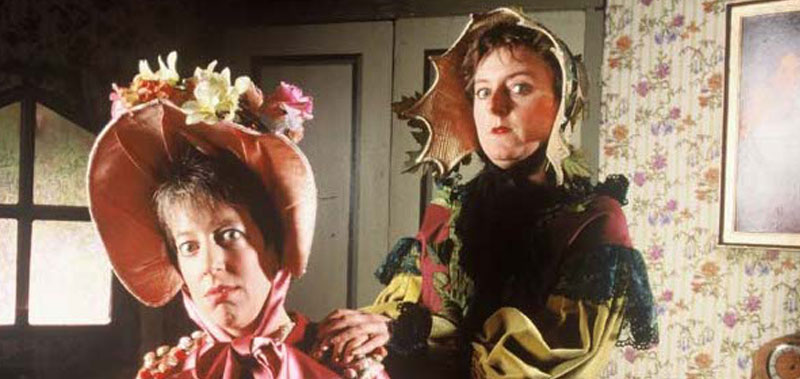 Britain's favourite literary lunatics, LipService, return to the Coliseum with a rekindling of their multi-award winning spoof, Withering Looks.
Withering Looks takes an authentic look at the lives and works of the Bronte sisters – except for Anne, who's just popped out of a cup of sugar. Who is the Bronte's mysterious neighbour? Do lost souls really wander the wild and heather clad moors? Should Cathy really marry Heathcliff?
This year marks the 200th anniversary of Emily Bronte's birth and the classic comic duo couldn't resist the urge to celebrate by dusting off their crinolines, wearing flattering bonnets and sitting at rain-lashed windows in a pale and decorative manner. With over 30 years of comic brilliance under their belts, LipService always are always a hit with our audiences. Don't miss the chance to share in the silliness!
Withering Looks comes to the Coliseum from Tuesday 16 – Saturday 20 October. Click here to learn more and book tickets.

---
There's nothing like a Dame (or two)

Pantomime is always the highlight of the Autumn/Winter season here at the Coliseum and this year we've got not one, but two Pantomime Dames! (Oh yes we do!)
Our traditional family pantomime this year is Cinderella, based (loosely) on the classic fairy tale of the same name. In our pantomime, Cinderella's two Ugly Sisters are Pantomime Dames, and we think you might recognise them from Christmases past…
Playing our Ugly Sisters will be our regular Pantomime Dame, Fine Time Fontayne, and the hero of the hour in 2016/17, Simeon Truby, who triumphantly stepped into Fine Time's frocks at short notice after an accident in rehearsals meant Fine Time was unable to perform in Sleeping Beauty.
Fine Time Fontayne has been the Coliseum's Pantomime Dame since 2008 and has lit up our stage in productions of Mother Goose, Aladdin, Jack and the Beanstalk and Dick Whittington, plus previous productions of  Sleeping Beauty and Cinderella. Fine Time is also co-writer of our annual pantomime, and, despite not being able to perform in 2016/17's production of Sleeping Beauty due to a broken ankle he was already working on the script for the 2017/18 production of Dick Whittington.
Simon Truby (also known as Simeon 'Tram Song' Truby for his performance as the Metrolink loving Squire Grabbit in Mother Goose) was due to play King Cuthbert in Sleeping Beauty. With only a week and a half to rehearse the part of the Dame Simeon was hailed for a brilliant performance as Nanny Nutty throughout the pantomime's nine-week run.
Each year the Coliseum serves up the perfect panto recipe – excellent actors, singers and dancers dishing out the very best in festive traditional fun that's great for kids and not-so-grown-up grown-ups. Add some music, songs and slapstick, plus a sprinkling of fairy dust for the perfect Christmas celebration. And not a cheesy celebrity in sight!
Cinderella runs at the Coliseum from Saturday 10 November 2018 – Saturday 12 January 2019. Click here to learn more and book tickets.
---
Coming up: Othello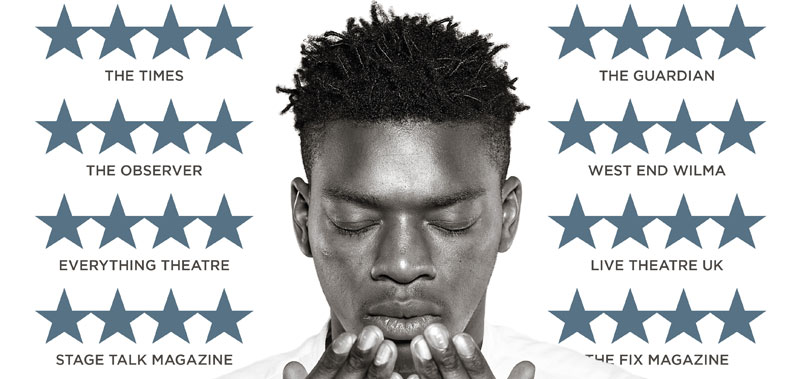 English Touring Theatre, the company who brought their fantastic productions of French Without Tears (2016) and The Weir (2017) to Oldham, return this October with William Shakespeare's great tragedy, Othello.
Believed to have been written in 1603-04, Othello is the tale of a Muslim general in the Venetian army and his jealous subordinate, Iago.  When newly-wed Othello is sent to Cyprus to aid the defence against Turkish invasion, Iago hatches a plot against the general by incriminating his wife. Manipulated by Iago and under the strain of fitting into a society riven with discrimination and fear, Othello's life begins to unravel.
English Touring Theatre is one of the UK's leading touring companies, winning the UK Theatre Award for Best Touring Production in 2014, 2015 and 2016. They tour an eclectic mix of new and classic plays for audiences across the UK and internationally and in 2017 toured to 40 venues throughout the UK, with productions including Sam Holcroft's Rules for Living, A Streetcar Named Desire and the 20th anniversary tour of The Weir, which won the Manchester Theatre Award for Best Visiting Production for its run at the Coliseum last October.
Following a critically acclaimed tour and London run, Richard Twyman's production of Othello is brought to the stage by English Touring Theatre in a co-production with Oxford Playhouse and Shakespeare at the Tobacco Factory
Othello comes to the Coliseum from Tuesday 23 – Saturday 27 October. Click here to learn more and book tickets.
---
Learning and Engagement: Teaching Theatre Pathways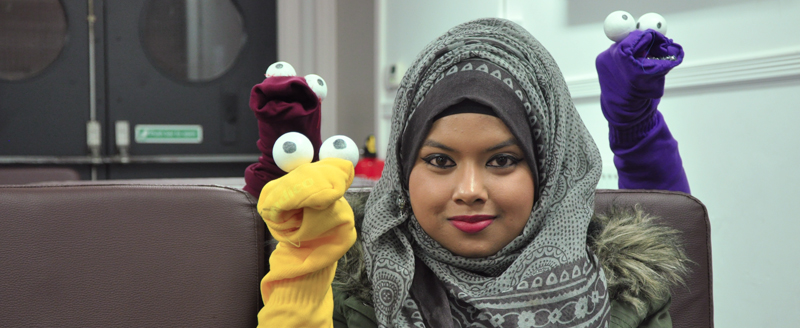 Teaching Theatre Pathways is a 10 week project for people aged 16-25 who are not in education or employment and are interested in learning new skills in a creative and dynamic environment.
Over two terms you work alongside the Coliseum's friendly and professional teams to develop your employability skills through practical, hands-on activities; taking part in six workshops focused around theatre-making including: marketing, wardrobe, lighting, stage management, playwriting and set design. You'll then respond to a specific brief, being mentored by the relevant Head of Department and as a group you'll be given a budget to apply your learning to a Main Stage theatre production at the Coliseum.
"I took part in the project this year and to say I enjoyed it is an understatement. I got to learn about the different roles in the theatre and we chose an area to learn more about. I chose directing and at the end of the course I got to direct my own play in front of an audience. It boosted my confidence because it was really well received. There are plenty of opportunities after you've done TTP too. I've been accepted as a Youth Board Rep for the Coliseum and as an Emerging Playwright, which means I'm now writing a play for a high school to perform on the Main Stage in the Secondary Education Partnership Scheme next year" – Ryan Roberts
Throughout Teaching Theatre Pathways you also receive support in finding further education and employment opportunities in various industries in line with your individual interests and abilities.
The next term of Teaching Theatre Pathways starts on Monday 24 September, with weekly sessions on Mondays from 11am-3pm. To learn more about Teaching Theatre Pathways contact the Coliseum's Learning and Engagement Team by email at LED@coliseum.org.uk
---
Spotlight on: Heather Shaw, House Manager
Introducing Heather, the Coliseum's House Manager. 
How long have you worked at the Coliseum?
I've worked here just over two years.
What has been your favourite production since working at the Coliseum?
I loved The Kitchen Sink and the relationships of the family. You could really empathise with everyone's point of view; it really was a play suitable for a range of ages. I liked how it showed the progression in society too through the experiences of the characters – especially Martin's dwindling milk business.
What is your favourite aspect of working at the Coliseum?
The team here! Everyone is very friendly and down to earth as well as being good at what they do. I also like the relationships you build with the audiences and seeing familiar faces return for shows.
What are you currently working on?
As there are no shows on currently, it's a lot quieter than normal! I'm using the time to get ahead with planning for the next season. I'm already looking at products for Cinderella.
What are you currently looking forward to?
I'm looking forward to working with Jenny Langlands, the Coliseum's new Executive Director. It always good to have a fresh input into processes.
Can you tell us an interesting fact about yourself?
I've got my first ever skiing lesson on Monday! I'm a bit nervous about going down the slopes but my arm has been twisted and I'm giving it a go. Who knows, maybe it will help conquer my fear.
---
Customer Experience Volunteers: Join us
We're always on the lookout for friendly and reliable people to join our team of Customer Experience Volunteers, who help to look after our audiences from greeting them in the foyer, to selling programmes and ice creams, taking them to their seats and much more.
Customer Experience Volunteers must be 18+ and able to commit to a minimum of three months volunteering with us. No experience is needed as full training is provided.
Click here to learn more about becoming an Oldham Coliseum Theatre Customer Experience Volunteer or contact Heather Shaw, House Manager,  by phone on 0161 785 7021 or email heathershaw@coliseum.org.uk.
---
Oldham Coliseum Theatre gratefully acknowledges funding from:

Oldham Coliseum Theatre is a Registered Charity, No: 508829.
Oldham Coliseum Theatre Ltd Reg No: 1415547