Auditions and Casting: Our top tips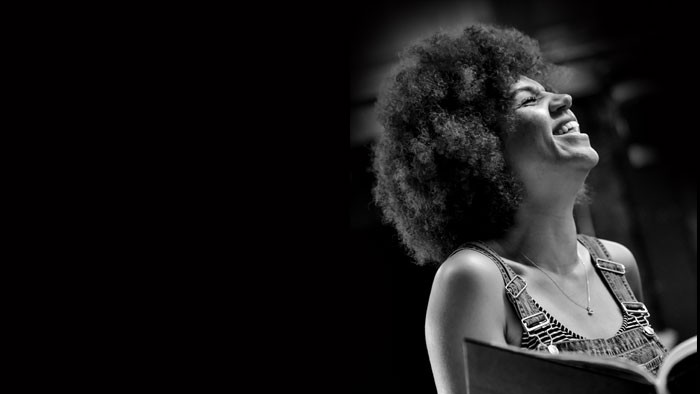 We've just announced our Open Auditions for Cultivate 2019.
Open Auditions are a great opportunity for actors to meet with directors and vice versa! Last year we received over 400 applications and met with 62 actors. From those meetings, eleven actors were then seen for show auditions at the Coliseum later in the year, with one gaining a role in a production. To find out more on how to apply for this year's Open Auditions click here. To be eligible you'll need to have a minimum of one professional acting credit or have recently graduated from drama school.
---
The Coliseum is committed to providing development opportunities and support to artists at different stages of their career. If you're not quite at the stage of applying for Open Auditions here are some tips that are useful for starting off and developing as an actor:
Look out for opportunities to be in a chorus
For some of our plays we need a chorus (also known as supernumeraries) to join our actors on stage to help make the show exceptional. We've welcomed members of the community on stage to join us for: Bread & Roses, The Ladykillers, Meat Pie, Sausage Roll and Dreamers. A chorus can be used for a variety of reasons on stage; in Meat Pie, Sausage Roll they were the chanting and singing football fans that helped turn the Coliseum's stage into a packed football stadium. The chorus take part in rehearsals, working with the director and professional cast and perform on the Main Stage. We advertise these opportunities on our website, in local press and on Social Media (Twitter@OldhamColiseum, Facebook@oldhamcoliseumtheatre).
Explore professional training and drama school
Drama schools provide a range of training that will further your acting career including stage combat, dance, voice and more. There are opportunities to work with industry professionals and agents often attend final year graduate showcases with the intention of finding new actors to represent.
Sign up to Spotlight
Spotlight connects professional performers with casting opportunities around the world and is used by agents and casting directors. There's a subscription fee but the information it provides about casting and auditions is really beneficial.
Whether you use Spotlight or not, you can still submit yourself for castings to theatres with a CV and headshots. Make sure your playing age and headshots are up to date and accurate. You might be missed for roles you'd be good for or be called in for auditions for parts that aren't relevant to you. Equally make sure your CV is accurate if you can't juggle fire or horseback ride – don't put it on there.
Sign up to an agent
It does take some work to sign up to an agency but it's worth working towards (invite them to see your work, send them your CVs and headshots too). You don't have to have an agent to submit yourselves for projects but an agent will find them for you, submit you to their contacts and invite prospective employers to see your work. They'll also manage your Spotlight CV for you.
Keep learning
The more you can do the more roles you'll be suitable for. Perfecting accents, learning instruments and dance are all ways to help enhance your CV. Make your CV as reflective of your talents as possible, for example, if you're also a spoken word performer, you might find a director keen to incorporate that into the performance you're submitting for.
Watch as much as you can
Greater Manchester has an amazing variety of theatre with each venue, company or artist offering something different. Watching and reading as much as possible is a great way to learn what productions you'd like to be involved in and what roles you'd enjoy performing. It's good to see shows with post show discussions and meet the cast events. They're usually free and give you an opportunity to chat to the director. It's always good to let people know when you've enjoyed the production too!
Get involved in workshop and collaborative opportunities
Our annual Cultivate Festival is focussed on upskilling in theatre. The week is jam packed with workshops that can help you add to yours skill set. The full programme for Cultivate 2019 will be announced really soon.
Attending workshops and events are also a great way to meet other people within the industry. Get involved with local networks such as Manchester ADP, Take Back Theatre, JB Shorts, Slate and DANC (Disabled Artist Network Community) who promote amazing opportunities across Manchester.
You should also read Open Doors: A Greater Manchester Theatres Guide for Artists for more information about the artist development programmes offered by theatres across Greater Manchester. 
Be specific with submissions
We accept submissions for all of our in-house Coliseum productions. If you're on Spotlight, you can submit yourself for specific breakdowns or you can email your CV over to casting@coliseum.org.uk. We're always happy to let you know which shows we're currently casting for so feel free to drop us an email. It's really helpful if you submit yourself for specific roles in specific plays, that way we can add you to the director's list for consideration. Some roles are very popular and if you send an email saying you're happy to be seen for any role in any play it might get lost amongst specific submissions.
Sometimes, it doesn't work out
Sometimes directors have a specific artistic vision for a production or they're seeing a huge number of people for the same role so if it doesn't work out try not to be disheartened. Being seen is a good thing as they may bear you in mind for something else! You can always ask (or ask your agent to ask) if there's any specific feedback.
Invite people to see your work
Set up an invite list of casting directors, writers, actors and directors to come and watch your work. It's good to let people know what you're up to and give them the chance to come and see for themselves. Swap emails at networking events and join Facebook groups like Manchester Independent Network to discover new work, theatre companies and potential collaboration opportunities.
 Keep an eye on our website and Social Media for upcoming opportunities at the theatre. If you have any questions, please get in touch with us at casting@coliseum.org.uk