An interview with Zoei Cozens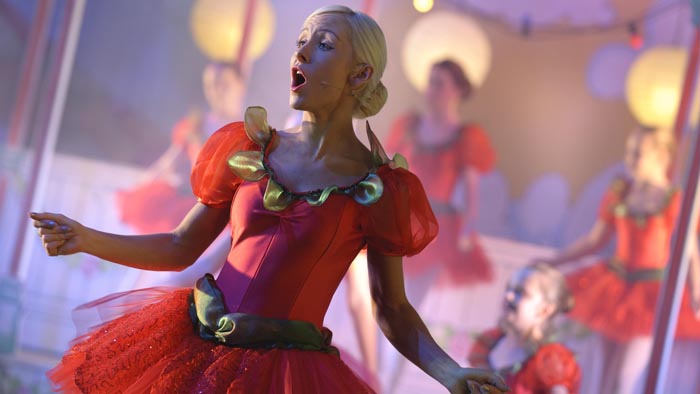 The delightful dancing queen from Chicago and Jack and the Beanstalk 
How did you get into dancing?
I started dancing when I was three so I have done it my entire life. My grandma was a professional ballet dancer so I escalated from her and I just carried on ever since.
Did you pick dance for your GCSEs?
I did. I didn't enjoy school very much apart from dance classes, drama and music. I came out with good GCSE's because I revised but the main reason I used to go to school was for the dance classes!
Have you had acting classes as well?
I had never had acting classes it was mainly dancing I was interested in but as I got older I started to enjoy acting. Particularly when I went to college and I did my A Level in Performing Arts, which was dance as well as drama. Doing plays and being picked for a main part started to develop my passion and made me realise I like acting too. I have also done a couple of adverts.
Can you tell us about Chicago?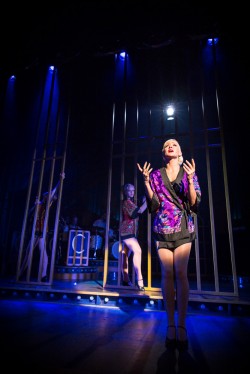 Chicago was amazing. I actually had no idea I was going to be in it. I was assisting the choreographer Bev [Beverley Edmunds] in the auditions and then Kevin Shaw [the director] asked me to audition and I got the part of Hunyák.
I had to learn Hungarian which was hilarious! It took me long time but when It came to the read through I had learnt quite a lot of it and the rest of the cast were very shocked. Kevin was a bit overwhelmed because he was going to get a Hungarian tutor to come in and help me but he said,"you don't need any help because you know it already!" It was amazing – really good to do and to be a part of, especially with it being the first new take on Chicago since the West End version.
So you mentioned you were assisting in the auditions. What was that role?
I had to take the dance class with Bev and help people out and make sure they knew what they were doing. During auditions I would stand at the front and do the choreography with the performers whilst Bev and Kevin would watch. Basically, I was just watching the auditions and having a tiny bit of a say in stuff.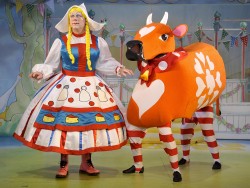 You also performed in Jack and the Beanstalk, can you tell us about that?
My role in Jack and the Beanstalk came directly from being in Chicago. I was actually meant to have my first Christmas off in years and I was going to go to the German markets and do the whole Christmas thing and Kevin asked me half way through Chicago if I would be interested in a part in Jack and the Beanstalk. He told me I would be playing Daisy the Cow which was hilarious! He said I would be a dancer and all sorts of other things as well and I thought it would be fun. I'm not going to turn something fun down at Christmas – you don't get everyday to be a cow do you –  so I thought yeah let's be a cow…and a crow!
Were you just a performer in the Pantomime?
No – I assisted Bev again with the choreography. I helped with the children in the chorus making sure they were doing the right moves. I also did a bit of extra tuition with the adult actors when they couldn't quite pick things up. I would take them to one side and work through it with them.
I would keep an eye out throughout the performance when Bev wasn't there, making sure the dances were up to scratch, that everyone was still on top of their dances. So a similar role to when I assisted on Chicago but in a different show.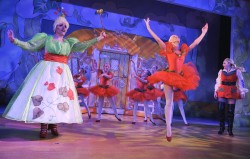 What was the difference between Chicago and Jack and the Beanstalk?
They are completely different styles. In Chicago choreographer Bev kept with the Fosse style so it was all quite technical and all the moves were quite sharp. It was all about the performance of the movements. Whereas Pantomime is obviously more upbeat and you've got to be more springy. I would describe the children dancers in the chorus as being quite springy and being a villager with them you have to keep up with the spring in their step. Panto is relaxed, a lot of fun, and if you made a tiny mistake it doesn't really matter compared to Chicago where it was a lot more noticeable.
Technical is the best word to use to describe the difference. Even though there was a ballet in Jack and the Beanstalk which Bev has obviously kept very technical it's a completely different style of dancing.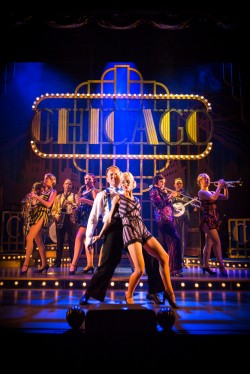 What is like working at the Coliseum?
I love the Coliseum- the people are amazing. Everyone helps each other out and no one has any tantrums or traumas. It's a really nice place to work, so friendly you feel like you're at home. It's like a family. The theatre itself is beautiful and really old and you can really connect with the audience. It's a great place to work.
So what are some of the different roles for someone interested in dance?
A choreographer is mainly a dance teacher. They teach all the dance routines in the shows and teach all the extra acting bits that need movement like a movement director. A choreographer leaves half way through the show and moves onto their next piece.
A dancer is actually a performer who performs on stage in shows and focuses on performance.
An assistant choreographer is usually a performer in the show and is classed as the head dancer. They keep things up to scratch and keep the dances in good shape.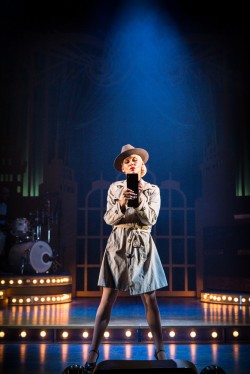 What advice would you give aspiring dancers?
Just to be positive and don't let things knock you back. It is a very hard business, especially nowadays everyone wants to be a performer and a dancer. It is mainly about who you know and getting the right contacts and just not being shy really. The more outgoing you are, the more focused and determined, and the more more you get your face seen. Anything you can do to get seen and get noticed is the best way.
You need to just stick at it because it is very disheartening when you get knocked back, especially when you're young. To hear you're not casted for things and you're not as good as other people is really hard and you've got to be really strong but if it's meant you will get there eventually.
What are your plans for 2014?
I have no idea! There are little things that Bev has told me about but at the moment I'm still looking for work. I've got some teaching and then I will just see what comes up.You can be in work for a while and then out of work for a while and that's just the way it is. That's the life of a dancer!