Ticket Donations for Charitable Causes
If you're a holding a fundraising event we'd be happy to offer our support by donating a voucher for tickets to one of our Coliseum productions for use as raffle prizes.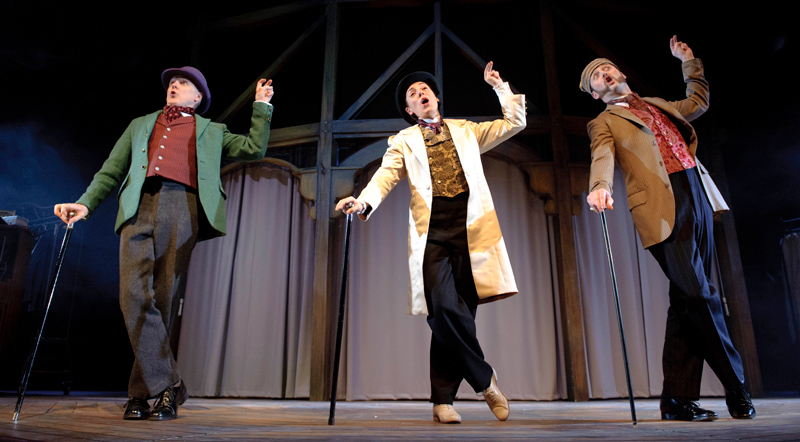 Every month we offer four vouchers for charitable causes in Oldham and the surrounding areas. We receive a high volume of requests and those we donate to are drawn at random once per month.
The guidelines to which events and activities we can support are:
The event must have confirmed time, date, venue and must be in support of a registered charity or to raise funds for a 'good cause'/third sector organisation, for example, schools. Please state your registered charity number.
We will only support requests where the group requesting the voucher can comply with the requests set out by the Coliseum (for example, displaying posters and brochures/flyers, including our logo in the programme)
We will look more favorably on events/activities based in Oldham and the surrounding boroughs and events or groups that meet our engagement priorities.
We will consider all requests that fit the above criteria.
Please complete a Charitable Causes Ticket Request Form and email it to charitytickets@coliseum.org.uk
The successful candidate will be notified by email.
Please note, requests to any other email address and requests that do not contain the above information cannot be considered.  
To download the Charitable Causes Ticket Request Form click here
Charity ticket vouchers are for two tickets to any performance of a selected Coliseum production, excluding pantomime. For pantomime, charity ticket vouchers are for four tickets to any Off Peak performance. All ticket vouchers contain a unique code and may only be redeemed once.  Vouchers are subject to availability and tickets are non-transferable. Charity ticket vouchers hold no cash value.
The Coliseum will not support events that are in any way political, sexist, homophobic, racist, or any other protected characteristic.
Oldham Coliseum Theatre is a registered charity, No: 508829