Open from 10am Monday - Saturday
Script Reading Service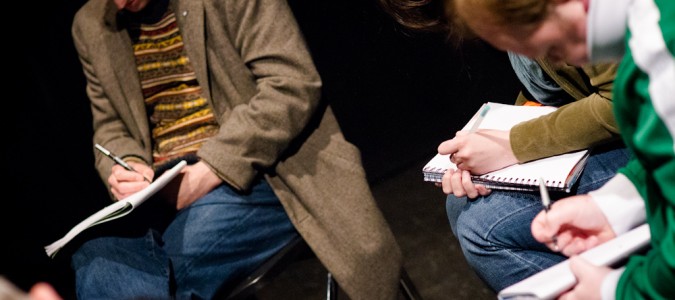 Script Reading Service
Oldham Coliseum Theatre employs a panel of readers to read all submitted scripts and you'll receive a written report within approximately four months.
If you'd like to submit a script for professional feedback, all scripts submitted to the reader must:
– Be complete rather than at draft stage
– Be clearly typed
– Be printed using one side of A4 for each page
– Contain a page of casting requirements
– Contain a brief synopsis
Please include a stamped addressed envelope with your script for its return.  If you require acknowledgement of your script, please also include a stamped addressed envelope.
Scripts must be sent with a stamped addressed envelope otherwise they will not be submitted to the panel.  Due to the volume of submissions, we do not accept unsolicited scripts or scripts for the Script Reading Service by email.   Thank you.
Send your script to:
Script Reading Service
Oldham Coliseum Theatre
Fairbottom Street
Oldham
OL1 3SW