Recruitment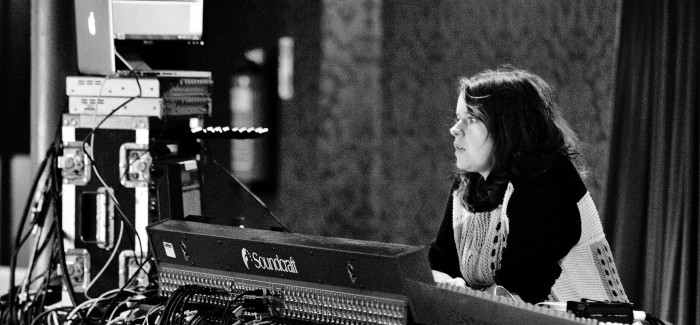 The latest vacancies for full-time, part-time and volunteer roles at Oldham Coliseum Theatre are advertised on this page.
---
Trustees
We are recruiting new trustees to join us at an exciting time for Oldham Coliseum Theatre.
The role of trustee is a voluntary position and requires dedication to the theatre's development, ensuring that the Company fulfils its charitable purpose for the public benefit.  All of our trustees are ambassadors for our work and community.
Whilst we welcome applications from all individuals, we are particularly interested in applicants with a strong financial background to complement the current membership of our board.
We are also keen to recruit individuals with the skills, experience and willingness to serve as Chair of the board.
An interest in theatre and experience of representing organisations both internally and externally at a senior level is also desirable.
The Coliseum welcomes applications from all sections of the community in order to reflect the diverse community which we serve.
Application deadline: 9 August 2019
Recruitment Pack
Autumn-Winter 2019/20 Brochure
If you have any questions or would like to know more about the role, please email us at recruitment@coliseum.org.uk.  We actively encourage you to get in touch for an informal telephone conversation at a time to suit you.
---
Chief Electrician
Salary: £21,315 plus overtime and any design fees as appropriate
We are looking for a Chief Electrician to lead and develop a busy LX department, to contribute to the shape and direction of the organisation and to work on a variety of productions, including the Coliseum's nationally renowned annual pantomime. Opportunities for sound and lighting design may be possible.
Recruitment Pack
Application Form
Cover Letter
For more information about the role contact: recruitment@coliseum.org.uk or 0161 624 1731
---
Customer Experience Volunteers
Join our fantastic team of Customer Experience Volunteers and help support Oldham's last surviving professional producing theatre.  Play your part as part of an award winning theatre.
As part of the team you will:
– Meet new people who love theatre as much as you do
– Enhance your CV with professional experience
– Be part of a lively creative environment and see theatre up close
– Have fun!
In return for your regular time commitment you'll receive:
-Full training to help you in your role
-Training updates
-Volunteer experience in a creative environment which can help with career development
-A uniform and name badge
-The satisfaction of knowing you're a vital part of a team who've helped Oldham Coliseum Theatre achieve a TripAdvisor Certificate of Excellence and a 97% customer satisfaction mystery shopping score in 2016,
To apply to become a Customer Experience Volunteer volunteer, please complete the forms below:
Role Description
Application Form
Please return these forms to:
Heather Shaw
Oldham Coliseum Theatre
Fairbottom Street
Oldham
OL1 3SW
Or email your completed form to recruitment@coliseum.org.uk
Please be aware that you must be over 18 to volunteer.
___________
Customer Experience Volunteers Stories:
Dan Herman, 24, joined the Coliseum's Customer Experience Volunteer team in 2016 to gain experience in a customer-facing role and contribute to the theatre. Now, Dan is preparing to embark on a new adventure… Read Dan's story here