Placements and Work Experience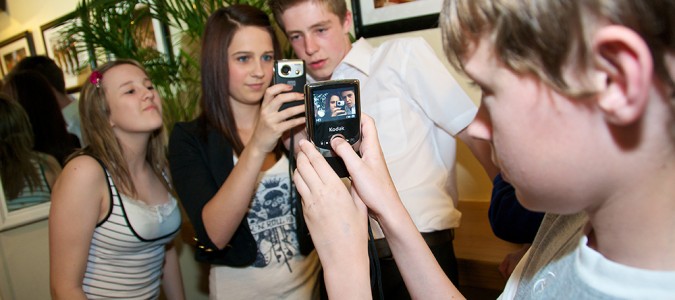 Placements and Work Experience
The Coliseum's Learning and Engagement Department works with a range of Further and Higher Education institutions in the North West including Oldham College, University Campus Oldham, the University of Manchester and the Academy of Live and Recorded Arts (Wigan campus).
We receive many requests for short and long term placements and are only able to accommodate a small number of these each year. If you'd like to be considered for a placement, please contact rosesergent@coliseum.org.uk, who'll be in touch to let you know whether we will be able to accommodate your request.
We occasionally offer paid Internships. When paid internships are available, these will be advertised on this page – and via social media – so please keep your eye out for any opportunities we may have.
We do have a number of alternatives for those people truly interested in finding out more about all the different aspects of the theatre industry:
TheatreLAB 
TheatreLAB gives young people the opportunity to create exciting new performance pieces within the unique environment of a professional theatre. Each term, young people work with theatre professionals to devise and rehearse a piece of theatre, which will be showcased at the end of each term. Past productions have included Apps! and Tunnel Visions, both written by professional playwright, Rob Johnson.
There's no minimum requirement to join TheatreLAB. Beginners, budding dramatists and anyone in between is welcome.
 Age Group: 13 – 25 years
For 2014, TheatreLAB will take place at a new time: 6pm – 8pm.
Monday 7, 14 July
The TheatreLAB term will finish with a performance – details to be confirmed later
Cost: £2 per session
Places on TheatreLAB are limited, so if you would like to attend, you need to follow this link and complete a registration form.
To be added to our mailing list to keep you up-to-date with what's happening, please contact LED on 0161 785 7007 or email: education@coliseum.org.uk.
In addition, there will be occasional opportunities to work backstage, working on a TheatreLAB performance. For this, you will receive support from the theatre's technical team and learn about new technologies including filming, editing, graphic and digital design, lighting, sound engineering and much more. Any such opportunities will be shown on our website, but if you are interested in taking part contact us by emailing education@coliseum.org.uk and we will let you know when an opportunity becomes available.
The Steering Group (TSG)
The Steering Group (TSG) is the young people's board for the Oldham Coliseum Theatre. They meet on a monthly basis to influence the drive and direction of the theatre. TSG gives you an opportunity to have a say in the way the Coliseum is run, and be involved in important decisions around all aspects of the company. You will be working alongside like-minded young people, have involvement with staff from all departments, and really help to instigate change at the theatre. You will also be involved in project based work and last year, TSG took over the theatre for a week for the Shake It Up! Festival, programming a series of events, and being involved in all aspects of running the theatre, from budgeting, through marketing, to production. Each year, two members of TSG are elected to sit on the Oldham Coliseum Theatre Board.
For 2014, TSG will also incorporate PATHWAYS for young people looking to pursue a career in the theatre or a related industry. We can offer advice, special workshop sessions and mentorship to help you on your career path.
From 2014, meetings will take place on the following dates:
Tuesday 29 April
Tuesday 20 May
Tuesday 24 June
Time: 5pm – 6pm
Age Group: 14-25yrs
Where: Oldham Coliseum Theatre
Cost: Free
To join TSG, please complete this form on the following link together with a brief statement about why you want to be part of TSG and what you will bring to the group.
For further information, please contact LED on led@coliseum.org.uk / Tel: 0161 785 7007