Young People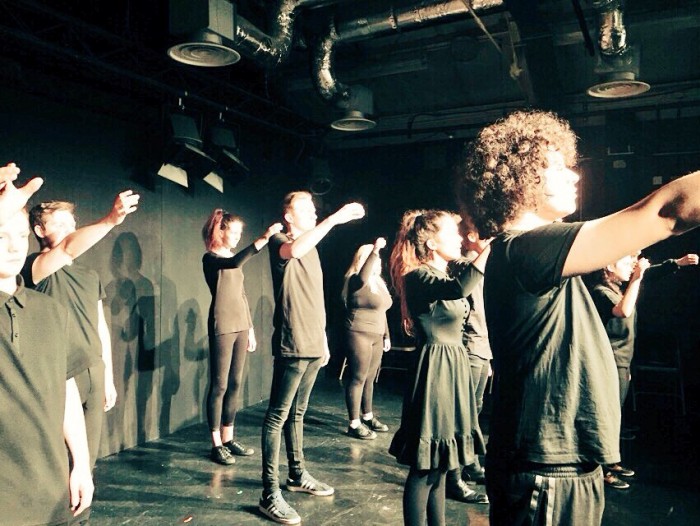 TheatreLAB
From September, TheatreLAB will be working towards staging a new play, The Future is Bright. Working with Sarah Eastaff, Learning and Engagement Officer: Education, the company will use physical theatre inspired by Frantic Assembly and work as a chorus to create a dystopian future where young people fight for their rights.
TheatreLAB meets on Tuesday evenings, 6pm – 8pm, at a cost of £3 per session or pay what you can. If you have any questions about next term or want to book on, please email saraheastaff@coliseum.org.uk.
Rehearsals will be from 6pm-8pm at Oldham Coliseum Theatre on the following dates:
Tuesday 5 September
Tuesday 12 September
Tuesday 19 September
Tuesday 26 September
Tuesday 3 October
Tuesday 10 October
Tuesday 17 October
Tuesday 24 October
Tuesday 31 October
Performance: Week beginning 30 October, date & time TBC
The Steering Group (TSG)
We're looking for young people aged 13-25 who are passionate about theatre and the community to join our Youth Steering Group. Your voice is critical in helping to shape the projects, initiatives and performances and you will work on a range of projects and represent the Coliseum at Press Nights. You will be allocated a specialist mentor to contribute to your continuing learning and development.
This term TSG will be designing and leading an interactive activity at our October Fun Palace.
Joining the Steering Group can:
Develop your communication and team working skills
Enhance your personal statement for your UCAS application or CV
Develop your ability to plan and deliver projects
Give you the opportunity to represent the Coliseum and receive free tickets for all press nights.
 TSG is free and takes place on the same Tuesday's as TheatreLAB above from 5pm – 6pm. To join, email benhallworth@coliseum.org.uk or call 0161 785 7000.