Young People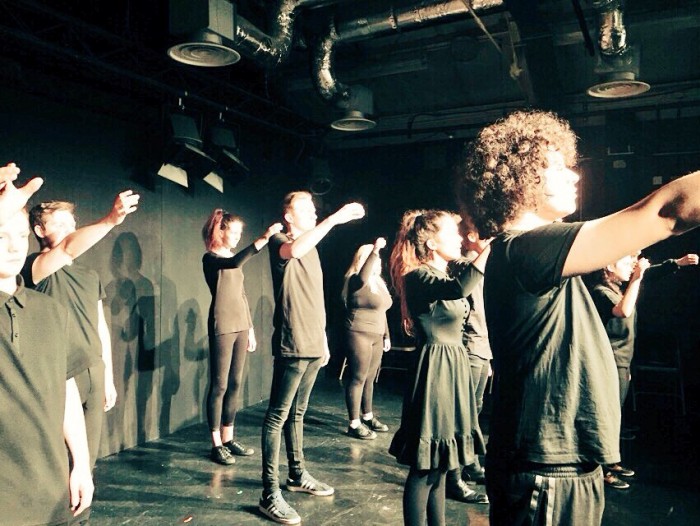 Young Rep Company
16 – 25 Year Olds
The Young Rep is an award winning company of aspiring young actors given access to high quality development and training. 2017-2018 saw the company tour three children's theatre productions around the North West, receive commissioning from O2 to devise a production exploring the impact of mental health on young people, and have access to free workshops at the theatre with a West End Director and other industry professionals. The company was awarded a finalists' prize for Best Group at the Pride in Oldham Awards and three National Awards at The Family Arts Festival, including Best Family Event.
This year the company will embark on a Summer tour in response to the Summer Reading Challenge, and produce their own main stage production. If you are interested in auditioning for the company, email bencain@coliseum.org.uk or call 0161 785 7006.
TheatreLAB
13 – 21 year olds
TheatreLAB is our Youth Theatre for 13 – 21 year olds which runs on a Tuesday evening from 6-8pm at a cost of £3 per session or pay what you can. The group explore different forms of theatre.
If you have any questions about next term or want to get involved as either performer or part of the creative team, email bencain@coliseum.org.uk or call 0161 785 7006.
The Steering Group (TSG)
13 – 25 years old
Free
Our Youth Steering Group runs on a Tuesday evening from 5-6pm and is for young people passionate about theatre. The group have a critical voice in helping to shape projects, initiatives and performances whilst representing the Coliseum at Press Nights. The group will have the opportunity to shadow a UK based theatre company as part of Cultivate Festival.
Work Experience Week & College Placements
The theatre opens up to young people each year for a glimpse into the workings of a producing theatre. This is a chance to meet staff from all departments and get an insight into how they operate on a day-to-day basis through talks and practical workshops whilst also having the opportunity to work on and watch a main stage production at the theatre.
Keep an eye out for the dates of this year's Work Experience Weeks. 
To register your interest, or for more information, contact Ben Cain on 0161 785 7006 or email bencain@coliseum.org.uk.