Emerging Artists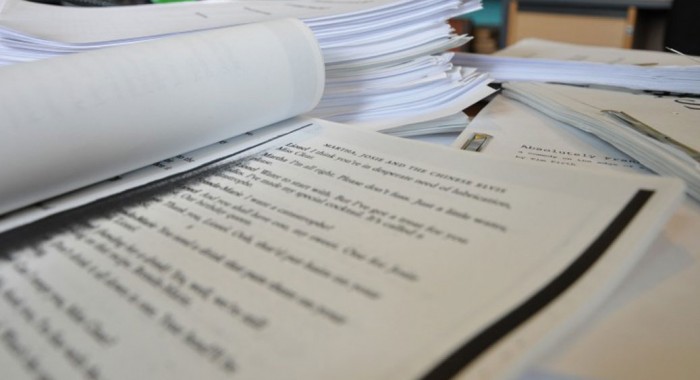 In this Section:
Oldham Coliseum Theatre Studio Artist Development Programme
Studio Season
Cultivate
NewWriting
Workshops and Masterclasses
Script Submission Windows
Spare Room
Secondary Partnership Scheme: Emerging Playwrights opportunity
Talk To Us
Not what you're looking for? Have a look at our pages on:
Adults
Community
---
Oldham Coliseum Theatre Studio Artist Development Programme 
Oldham Coliseum Theatre Studio is an intimate 50 seat space that's available to artists at different stages of their careers. We want to support artists' work and development and to build mutually beneficial working relationships.  The Coliseum is an active member of the Greater Manchester Producing Theatre Group, which delivers a coordinated and complementary programme of work across the city-region.  The producing theatres work to nurture and support artists and practitioners based in the North, maintaining a critical mass of talent that has established the city-region as a potent alternative of theatre production outside of London.
---
Studio Season
The Studio season runs February – June and September – October.  We don't offer the Studio for hires as our programme is a curated one in line with our overall artistic programming.  We place a particular emphasis on programming companies from across the UK; work with contemporary themes and work that explore issues that impact on our local area. We also bring work to Greater Manchester that's received critical and audience acclaim at festivals such as the Brighton Fringe and Edinburgh Fringe Festival.
---
Cultivate
Cultivate is an annual week-long festival produced by the Coliseum focused on theatre upskilling; an unmissable opportunity for anyone wanting to get into the any of the many areas of theatre. Click here to learn more about Cultivate
---
New Writing
Our writers' group Scribbles – led by Aimee George – runs every other Wednesday during term times. Our sponsorship continues of Manchester ADP supporting actors, writers and directors.
---
Workshops and Masterclasses
Workshops and masterclasses are key to developing the theatre maker; we'll be announcing our programme for 2019 very soon where you'll get to work with visiting artists and companies.
---
Script Submission Windows
We love to discover new writers and work, particularly those exploring stories and themes that represent the community of Oldham.
We have two Script Submission Windows a year: July and January. We will acknowledge receipt of all scripts and notify writers if we would like to discuss taking their piece further or whether it is not for us.
---
Spare Room
Although our Studio is at a premium – our space also doubles as our rehearsal room – we offer the space, when available, to artists and companies for R&D and rehearsal at no cost.  This is on a first come, first served basis (just remember to switch the lights off!) and, occasionally, subject to organisational capacity, we can offer those companies who've been part of Spare Room the opportunity of a rehearsed reading so their work is performed in front of a supportive audience.
---
Talk To Us
If you'd like to invite someone from Oldham Coliseum Theatre to come and see your work, please drop us a line.  Before inviting us, please consider whether your work is in line with what we programme in our Studio and our artistic policy.  Please note, although we can support rehearsed readings and can sometimes offer support in kind, we seldom produce plays in our studio.  Let us know what you're doing and where and we'll do our best to come along.
Oldham Coliseum Theatre is proud to be part of Venues North, please download the Routes In Guide to help you make a successful approach to venues to present your work in their studio.  This guide will help you make an approach to us.
Working alongside other Greater Manchester Theatres, we have also produced a guide to share what we – as a group of theatre buildings – can do to support, sustain and nurture the sector.  Click here to learn more about Open Doors: The Greater Manchester Theatre's Guide for Artists.
Chris Lawson, Artistic Director