The Studio
Oldham Coliseum Theatre Studio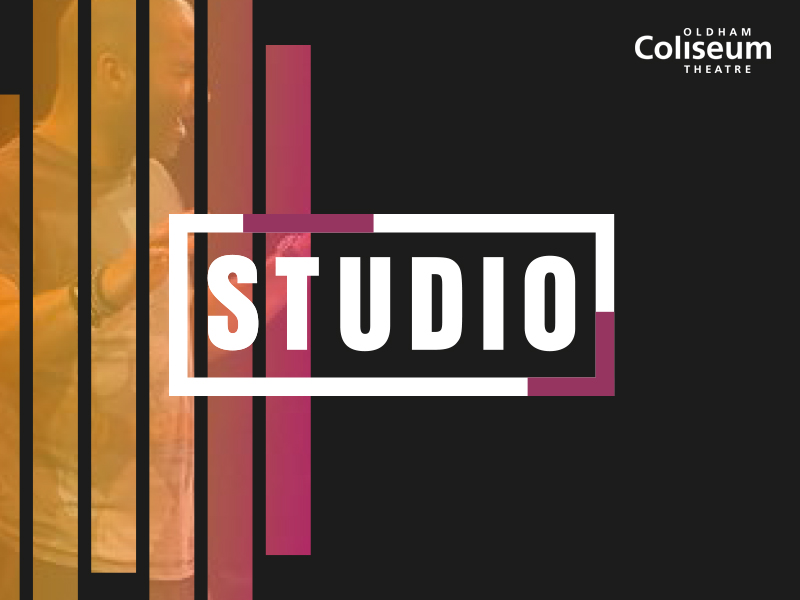 About the Studio
The Coliseum is committed to developing the work of emerging artists and companies from across the region and beyond to explore the stories and issues that affect and reflect our local communities. We offer a supportive, welcoming and playful creative environment to take your work to the next level. The Studio programme runs alongside that of the Main Stage with a mix of new writing, visiting companies, rehearsed readings, bespoke and in-house productions. 
Interested in bringing a show to the Coliseum's Studio?
We welcome enquiries from new and established theatre companies about their shows, please familiarise yourself with our programme of work and look at our Studio Tech Specs. If you believe your show would work well here, please send a tour pack to our Acting Artistic Director, Chris Lawson, which details the show, company, creative /artistic team together with links to any footage, photography, media coverage and, if possible, a script, synopsis and links to previous work.
Does the Coliseum programme work for children/families and young people in the Studio?
Although we do occasionally programme work specifically for young audiences, this is often in collaboration with our partners or in the school holidays. Usually, performances aimed at children, families and young people will be for shorter runs of one or two performances only.
The Coliseum and unsolicited scripts
The Coliseum aims to foster long term relationships with writers and offer support and guidance in the development of their work. There is no guarantee of that work being produced by the Coliseum, on either the Main Stage or Studio. We run a writing group Scribbles fortnightly on Wednesdays during term time for beginners and people who want to take their writing further.
As a small team, we endeavour to read all scripts we receive and return a report within four months. We are currently reviewing our script reading service and will launch a new programme in 2019. However, we encourage you to join one of our writers' group so we get to know you and to enable us to support your work through meetings, mentoring and showcases/rehearsed readings. Follow us on our social media channels where we announce opportunities.
Please note that the work in the Studio is programmed and we do not offer the studio on a straight hire basis for public performance.
For further information please contact Acting Artistic Director, Chris Lawson: chrislawson@coliseum.org.uk
Oldham Coliseum Theatre is proud to be part of Venues North, please download the Routes In Guide 2016 to help you approach us in the correct way if you are interested in bringing your work to our studio.
Working alongside other Greater Manchester Theatres, we have also produced a guide to share what we – as a group of theatre buildings – can do to support, sustain and nurture the sector.  Click here to learn more about Open Doors: The Greater Manchester Theatre's Guide for Artists.