Press Enquiries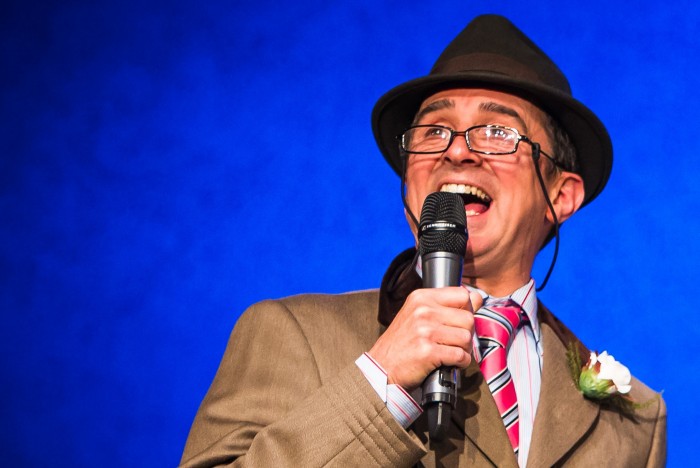 Oldham Coliseum Theatre's Press Office
The Press Office manages the Coliseum's relationship with the media – local, regional and national. This should be the first point of contact for journalists and writers, we'll be happy to assist you with your enquiry.
The Press Office also handle requests for Review tickets and Press Night invitations, as well as general press queries and requests for images.
Press contact:
Shelly Ramsdale, Marketing & Communications Campaigns Manager
shellyramsdale@coliseum.org.uk 
---
Production Previews
Friday 9 – Sunday 25 April 2021: Whodunnit at the  Coliseum?
---
Recent News and Press Releases:
16 April 2021: Short film Angel of History explores emotional effect of pandemic on performers
12 March 2021: More Greater Manchester LGBTQ+ artists to perform after lockdown thanks to Pride Stages Bursary
26 February 2021: Spring Digital Season on sale at Oldham Coliseum
24 February 2021: Seven artists selected for Oldham Coliseum Micro Commissions 2021
17 February 2021: Hidden Winter – an audio walk adventure for families
15 February 2021: Half term superhero training with the Coliseum
29 January 2021: Post some positivity this year with Oldham Coliseum
15 January 2021: Pride Stages Bursary launched by Greater Manchester LGBTQ+ Arts and Culture Network
5 January 2021: update: Covid-19 and the Coliseum
8 December 2020: Greater Manchester's arts organisations launch new fund for region's artists
27 November 2020: Discussing Arts and Culture in Oldham over chips
---
Archive news:
15 January 2021: Oldham Coliseum launches new commissions for 2021
26 November 2020: A theatrical Advent Calendar from Oldham Coliseum
23 November 2020: Celebrate achievements with messages from the Panto Dame
13 November 2020: Experience a new kind of Panto magic online
12 November 2020: Theatre continues #GetBehindUs Crowdfunder due to extended closure
4 November 2020: update: The Coliseum will remain closed to the public until early 2021
23 October 2020: (season cancelled due to lockdown) Socially Distanced Season on sale at Oldham Coliseum
12 October 2020: Coliseum receives lifeline grant from Government's Culture Recovery Fund
6 October 2020: Greater Manchester's arts organisations launch new funding streams for region's artists
28 September 2020: Oldham Coliseum asks public to 'Get Behind Us' with first ever Crowdfunder
10 September 2o20: GM Artist Hub awarded £60,000 by the Esmée Fairbairn Foundation to support independent artists in Greater Manchester
12 August 2020: Aladdin postponed to 2021
24 July 2020: Literary apothecary Poetry Health Service opens virtual doors
17 July 2020: Oldham Coliseum and DANC explore distance through the experiences of disabled artists
19 June 2020: Oldhamers asked to sew patches of positivity for creative community project
10 June 2020: Oldham Coliseum, Queen's Theatre Hornchurch and Hull Truck Theatre fundraise together through streaming epic musical The Hired Man
27 May 2020: update: Oldham Coliseum's Mini-Podcast Series
16 April 2020: Oldham's stage will light up again once the crisis is over
8 April 2020: Arts organisations across Greater Manchester are joining forces to support local freelance artists during the COVID-19 crisis
19 March 2020: Statement with regard to COVID-19 and Oldham Coliseum Theatre